There are many great things to love about springtime, including longer days, warmer weather, and fresh fruits that are once again back in season. As we pack up the winter outerwear and prepare for sunnier days, celebrate spring with these light, fresh and fruity dessert ideas.
1. Tres Leches Cake
This Tres Leches cake is inspired by the classic Mexican sponge cake made with three types of milk: evaporated milk, condensed milk and heavy cream. Studded with coconut, this cake is the perfect impressive dessert to serve on Mother's Day, for a bridal or baby shower, or for your best friend's birthday.
2. Vegan Sugar Cookies with Buttercream Frosting
For an exquisite dessert, make a batch of these sugar cookies with buttercream frosting. Made with vegan butter and non-dairy milk, these light and fluffy cookies will satisfy any sweet tooth, vegan or otherwise.
3. Grill-Roasted Strawberry Crostini Sundaes
Top your meal off with some grill-roasted strawberry crostini sundaes. The unique pairing of grilled crostinis, smoky strawberries and cool ice cream makes for a surprisingly refreshing treat. Your BBQ party just got bumped up a notch.
4. Homemade Carrot Cake and Frosting
This rich and wholesome carrot cake is delightful in the springtime. It's topped with a light and fluffy homemade frosting that complements this moist cake very well. Hello, Easter Sunday brunch!
5. Homemade Lemonade Cupcakes
Warm weather is the perfect excuse for making these homemade lemonade cupcakes. Follow this recipe to yield spongy and airy cupcakes that are as refreshing as a tall glass of lemonade.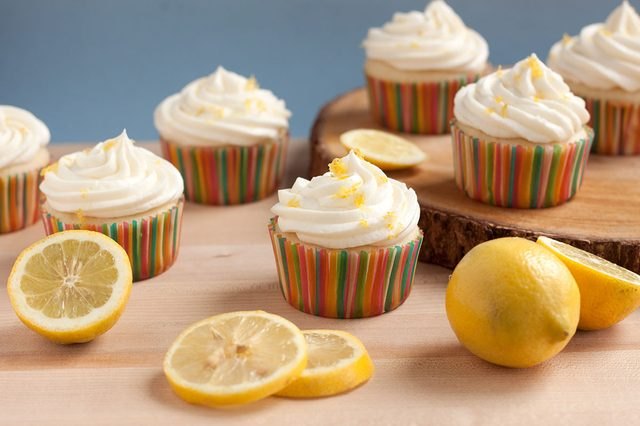 6. Floral Patterned Sugar Cookies
For an whimsical treat, prepare these floral patterned sugar cookies. With this recipe you can make these artisan delicacies right in your own kitchen (and impress all your guests!).
7. One-Bowl Vanilla Cupcakes with Naturally-Colored Coconut Sprinkles
One bowl is all you need to whip up a batch of warm vanilla cupcakes. Naturally color your sprinkles while the cupcakes are baking so that they're ready to use for decorating.
8. Berry Crumb Bars
Now that fresh berries are becoming more in season, enjoy them in some homemade berry crumb bars. The luscious blueberries and raspberries create a stunning crumb bar that you'll want to enjoy for breakfast and even after dinner.
9. Coconut-Pecan Carrot Cake With Cinnamon Glaze
This coconut-pecan carrot cake features a cinnamon-infused glaze that rivals carrot cake's traditional cream cheese frosting. With every bite, you get an immense amount of fresh carrot cake flavor complemented with a light and sweet glaze.
10. Blueberries and Cream Cookies
It's a not-so-secret fact that berries and cream make an amazing pair, and these blueberries and cream cookies are no exception. Take advantage of fresh berries this season by making a batch of these delightfully tart and moist cookies.
11. Tres Leches Cupcakes
This Tres Leches cupcakes recipe has taken the classic Tres Leches cake recipe and modified it for cupcakes that are perfect to bring to picnics or for when you're invited over to a friend's house for an al fresco lunch.